Tile can be the focal point or a wonderful accent in your kitchen and bath.
It can add to your design by bringing warmth, coolness and color. The possibilities are endless. We work your tastes and preferences into the tile choice to make sure it is durable yet beautiful for your dream kitchen or bath.
Kitchen tile can be used on the floor. The tiles can be based on the design, traffic and lifestyles.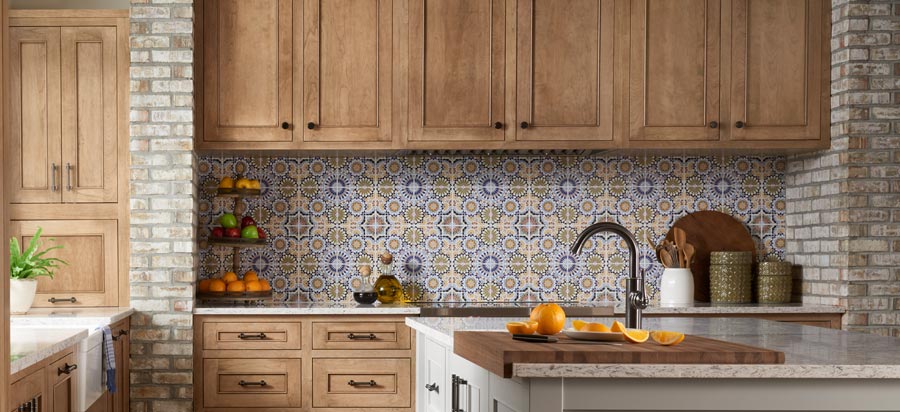 Kitchen tile backsplashes are a perennial favorite. Ease of clean up is important but the endless designs can perfectly accent your custom kitchen cupboards and countertops. From mosaic styles to the classic subway tile, to anything in between, kitchen tile backsplashes are the perfect compliment to your kitchen.
There is a reason why bathroom tile has always been used. The versatility and durability in the shower and tub make tile the best choice. However there are so many choices in bath tiles, from modern to classic that we can make your dream spa retreat come alive. Let us show you all the possibilities and ideas for bath tile to make the necessary become the luxury you desire.