Imagine. Create. Transform.
Kitchen Design Plus doesn't just design and remodel kitchen and bathrooms – we help you imagine the possibilities and then create it. With over 55 years of experience, we have the expertise, creativity and innovation to make your dream kitchen a reality.
Kitchen Design + Remodeling
Kitchens have evolved from simply a place to make a meal into the heart of the home. With this change has come the need for more than just a kitchen remodel. It has become an expression of your family and your personalities. It's a blend of function and style, imagination and purpose. No matter what stage of life you are in – growing family, empty nesters or happily retired – your kitchen design should reflect it. Having the best team in place to help you imagine and define that design will make your kitchen remodel an almost magical experience.
Bathroom Design + Remodeling
Kitchen Design Plus also does bathroom redesign and remodeling. Creating your own personal spa retreat – or even a versatile multi-function bathroom – can give your home that touch that says this is mine. My imagination and dreams for my home have come true.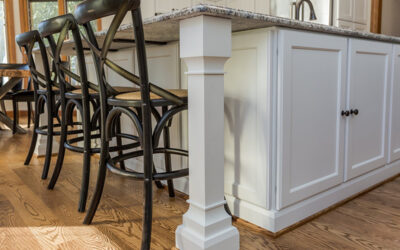 What no one wants to think about when remodeling — but should. Nobody said remodeling was going to be easy. To tell you the truth, parts of it can get downright ugly — especially if you skimped on planning and prepping. But if follow the process and have realistic...
read more