When it comes to remodeling your kitchen, the seemingly endless choices are daunting. To skip unneeded worrying, don't forget these 9 main components of kitchen design — plus the 1 thing that gives you confidence in your design decisions.
Decisions, decisions. Life is full of choices.
Remodeling your kitchen or constructing a new home is no different. All the choices you have to make can be daunting.
When a new client comes into the Kitchen Design Plus showroom, it's super common for the first question to be: Where do I begin? Or What should I pick out first?
Both good questions. As Mark Twain said, "The secret to getting ahead is getting started."
The problem is that, if you ask 10 different designers, you'll likely get 10 different answers.
Oh no, you think. Now I have to decide which designer to listen to?
Not so fast. Hear me out.
Simplifying Kitchen Design: The "Big 9" Components
Any worthwhile designer is going to make the design process easier, not harder, for you.
(Here's how to choose a professional kitchen designer to make your kitchen remodel a success.)
So when my clients ask where to begin, what I tell them is to remember the "big 9."
There's no right or wrong order to go in, but in my experience, breaking kitchen design down into these 9 components will make progress so much easier for you — it honestly melts the stress away — and helps you avoid analysis paralysis (when overthinking holds up productivity).
Like I said: Any order is fine, but I've found that making design choices in this order works pretty well:
1. Cabinetry
Walk into a kitchen, and what do you usually notice first? The cabinets. The style, wood, color and fixtures (plus storage — is there ever enough?) all make a statement, so it's the perfect place to start as you figure out your design plan.
Not to mention that cabinets often take up a big chunk of the kitchen budget. So it's best to figure out first: What Type of Cabinets Are Best for Your Kitchen Remodel?
We've got only the highest quality kitchen cabinets — learn more about our cabinetry partners here (which includes Medallion and Homecrest Cabinets.
2. Flooring
The flooring will be the other thing people will notice first as they walk into your new kitchen design. It's the icing on the cake. Depending on your likes, traffic patterns room use and overall design, you'll have a number of options to consider.
We've got a number of high-quality flooring options that are functional and beautiful — see them here.
3. Countertops
Countertops — the partner to kitchen cupboards. The beauty of one complements that of the other.
Working with a designer will help you decide which surfaces, colors and materials (from natural quartz to concrete and more) to consider. And you can see and feel your options up close in our showroom.
Learn more about the materials we have available here at Kdp.
4. Sink/Faucets
Subtle by design but extremely vital, plumbing fixtures are worth the time you'll take to make sure their style matches the rest of your design.
Find the perfect fit of sink and faucet fixtures for your ideal kitchen.
5. Appliances
No dream kitchen is complete without the perfect appliances.
And what "perfect" is for you depends on who you are and how you live. For example:
Do you love to bake?
Cook for large parties?
What type of refrigerator do you and your family prefer?
Together we'll go through what your needs and wants are, and we'll match them with the best kitchen appliances and brands.
6. Light Fixtures
Even more so than your plumbing fixtures, lighting is the most subtle kitchen design element. It's a mood influencer. Too harsh or too dark, and you definitely won't feel comfortable.
Get the light just right with our wide selection of pendants, chandeliers and more.
7. Backsplash
Kitchen tile backsplashes are a perennial favorite. Ease of cleanup is important, as well as a style that perfectly accents your custom kitchen cupboards and countertops.
(And the kitchen backsplash isn't just for splashes anymore.)
Complement your overall design with our range of backsplash options.
8. Paint Colors
What colors do you love? Which do you loathe? Oh, and I'm sure you've found some inspiration on social media. Together we'll narrow down the options, making sure the colors you choose complement the overall design theme.
(Maybe white and grey will work for you — or maybe you're interested in a different palette altogether. Let's talk it through.)
9. Hardware
You're familiar with the little black dress, a.k.a. the LBD. Simple. Elegant. Essential.
No matter which event you pull it out of your wardrobe for, you know what makes it work? Accessories.
Kitchens benefit from accessorizing, too. That's where the hardware comes in. You've already picked out the cabinets, so now (to stick with the LBD analogy) you're just choosing the right purse and jewelry.
We've got plenty of hardware ideas you can check out in our showroom, but here are 9 kitchen cabinet hardware ideas from HGTV to get you started.
Okay, now it's shaping up to be not so difficult anymore, right? Good.
But how do I know what I really want for my kitchen remodel?
We all love dreaming about amazing designs. And I'm sure you love scouring social media for inspiration. But how do you get from dreaming to deciding?
Do your research.
Pinterest and other design sites really can help you identify what your design style is, and I love it when my clients have photos to show me because that really illustrates what look you're trying to achieve.
Every client is unique and naturally has different preferences.
Some are into the hottest kitchen design trends at the moment.
Some are into getting the latest kitchen technologies that complement contemporary kitchen design.
Others just want something timeless.
Whatever your design style is, we can accommodate you. And it makes kicking off the project a lot easier when we both are on the same page about how you're envisioning the end product.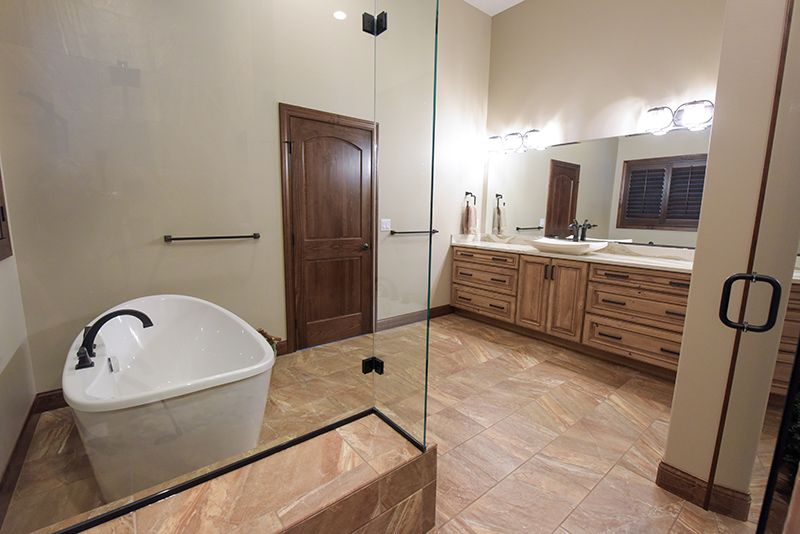 One piece of advice I tell clients — a little thought exercise I have them do, really — is:
Close your eyes.
Imagine yourself in the future, in your kitchen, enjoying life.
Maybe you're getting your first cup of coffee in the morning, or maybe you're putting together a delicious meal for the family — what design features are you surrounded by?
This is called visualization, and it's proven that those who imagine the possibilities they do want are more likely to get what they want.
So now that you've got your dream kitchen design features in mind, let's put things into perspective and talk budget.
Know your budget.
We all scroll through social media, saving, pinning and screenshotting those dreamy designs that probably cost way more than we're actually willing or able to spend. Guilty.
But when it comes to starting your kitchen remodel, you have to keep your budget in mind.
And if you haven't really thought about what your budget for the remodel is, there's no time like the present.
"A budget is telling your money where to go instead of wondering where it went." — John Maxwell.
But here's the amazing thing about having a budget: you can rule out the millions of cool but (let's face it) impractical ideas you saw on Instagram.
Another great quote: "A budget isn't about restricting what you can spend. It gives you permission to spend without guilt or regret."
This helps reduce your options so you can actually choose from what will fit your preferred design and not break the bank.
And the good news? There are so many beautiful options for those of us who are looking for a reasonable price for your quality remodeling or reno project.
So I've found a few designs I like that fit within my budget. How do I know which one to choose so I'm not regretting it later?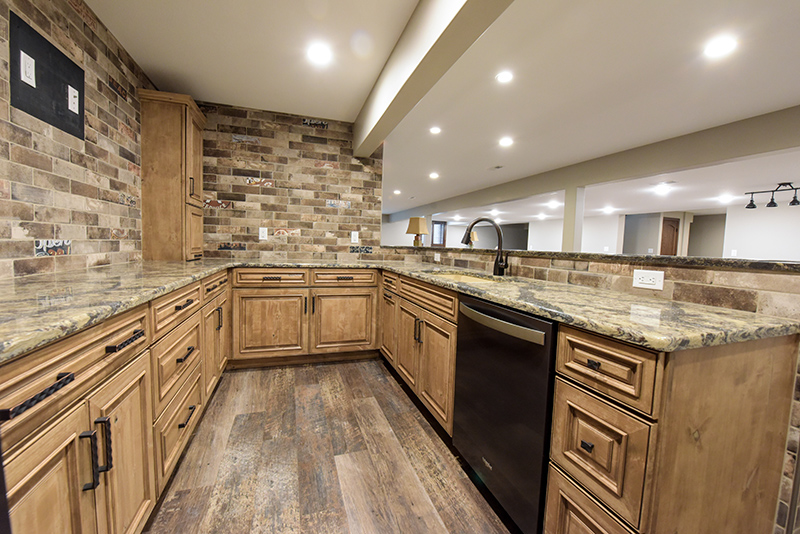 Many times, the reason clients have trouble deciding on a design is that they're scared of making the wrong choice.
And that's valid. You're spending money on a living space you'll spend lots of time in.
Time and money.
So here's the one simple trick I share with clients to make them feel more confident in their decision making:
Go with your gut.
Sure, it's a cliche — but then again, cliches are usually truths that are widespread enough to become everyday sayings.
And I should add: You're not making a choice solely based on intuition. You've got your kitchen designer who you can bounce your ideas off and who can provide much-needed rationality with their skills and experience.
Find out how to work WITH your kitchen designer to get the living space you dreamed of.
But the point is, if you think "I can see myself enjoying this for a long time" when looking at cabinetry samples, countertops, flooring, etc. only briefly… Well then, we should consider that option more than the flashy, trendy option.
When you gravitate to one item at first glance and have that "I have to have this!" moment, there's usually a good reason.
For many, this could be a…
Countertop sample
Cabinet finish
Tile backsplash
Or maybe even a wallpaper design
— something you just fall in love with.
What you're experiencing are your unique design sensibilities trying to get your attention.
If you talk that option through with your designer and don't feel any less intrigued at any point, then it's a solid choice for you.
Whew. Feels good to do things the smart way, doesn't it?
I'm ready to bring my dream design to life! What's next?
Once you've done the decision-making for each of the main components — the "Big 9," remember? — the rest will start to fall into place and your design will come together.
Like all great things in life, getting your mind fixed on the right design — let alone bringing that design to life — takes time. And while the selection process is easier for some than others, being fully aware of your timeline, and how long things will take to come in and install, is very crucial to keeping your wits about you.
But the bottom line for making it way more likely that you're satisfied with your kitchen remodel is trusting your first instinct.
Imagine. Create. Transform.
Kitchen Design Plus doesn't just design and remodel kitchen and bathrooms — we help you imagine the possibilities, then bring it to life. With over 55 years of experience, we have the expertise, creativity and innovation to make your dream living space a reality.
Contact us today by calling 419.536.6605or messaging us at Info@KitchenDesignPlus.com
---
ABOUT THE AUTHOR
Katie Miller
Designer/Sales
Katie has been in the design industry for over 12 years. She has her Bachelor's degree in Interior Design from Bowling Green State University. She has a background in the paint industry as a color consultant at Sherwin Williams. Katie's work is carefully planned to fit the architecture of the home and the needs of the homeowner while keeping within the budget of the project. Katie is proficient in 2020 Design software and is able to show the customer several layout options. She has a client-centered approach overseeing the job from start to finish.